Your Current Position: Capabilities > Components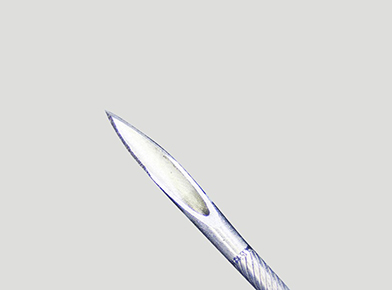 Micro Welding
The advantages include thin wall welding, same or different metal welding.There are two kinds of welding manners: contact and non-contact.

Laser Welding
Laser welding is non-contact welding, which is one of the most commonly used welding methods in medical device industry. It is mainly used for the welding of micro conveying system components. Our laser welding can meet the minimum welding spot diameter of 0.2mm, and can weld the micro wires with the diameter of 0.1mm. Through microscope, CCD or other auxiliary equipment magnified more than 40 times, the welding area can be accurately controlled.
Advantages:
l

Dissimilar material welding
l

Nitinol material welding
l

High reflection material welding
Resistance Welding
Resistance welding is contact welding, which has fast current rises, short welding time and high welding strength. It is also the most commonly used welding method in medical device industry. Jenitek's resistance welding is mainly used for high-precision components. It not only has a special welding power supply and micro power transmission system, but also the ability of precision electrode processing to provide customized services for customers.
Advantages:
l Low deformation and stress
l No auxiliary material, low cost
l Cleanroom welding
l Micro wire welding